Recent release of data by public health england
https://assets.publishing.service.gov.uk/government/uploads/system/uploads/attachment_data/file/1009243/Technical_Briefing_21.pdf
I like their data because its very honest
The most relevant table is table 5
Key numbers
Unvaccinated <50yo
Deaths 72
Cases 178,240
CFR 0.04%
Vaccinated <50yo
Deaths 27
Cases 40,544
CFR 0.067%
The argument will be that the vaccinated <50yo are more likely to have comorbidities, and that is likely very true
But the mortality rate is still 70% higher in the vaccinated group
Small numbers though , prone to noise
And please note that the "deaths" numbers reflects deaths within 28 days of a positive covid test not an actual death ascribed by a doctor to complicactions of covid
Could the higher mortality rate be caused by vaccine complications in young people? It's certainly very possible, since it only takes a few vaccine deaths to skew the % since the numbers are very small
Note that around 60% of the UK under 50yo is currently vaccinated, and that has been fairly static for a couple months now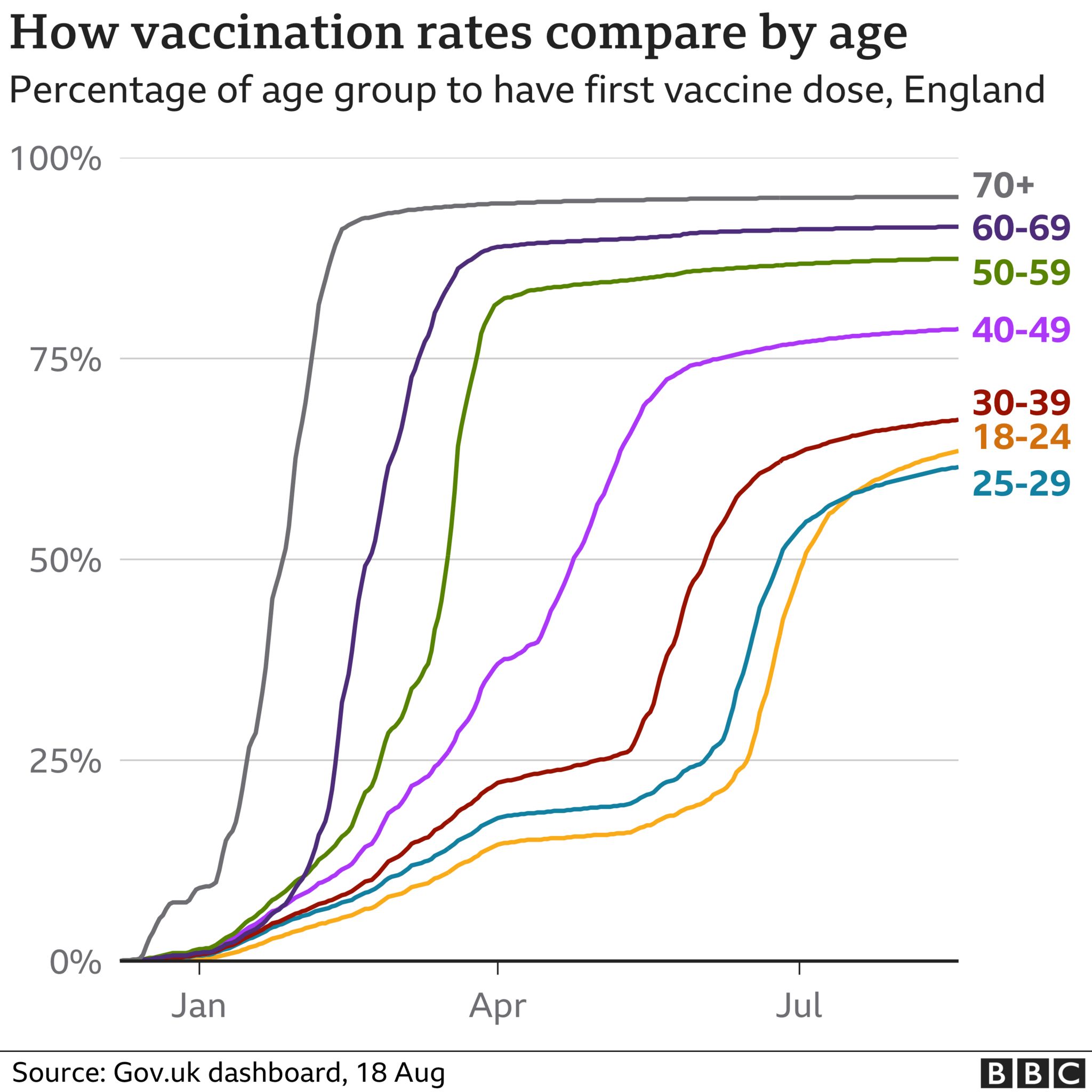 Does the lower number of cases in the vaccinated group suggest that the vaccine protects against infection (of any severity)? or are those who have been prioritised the vaccine (with underlying comorbidities) less likely to go out and expose themselves?
Here is a very interesting further data point
Partially vaccinated <50yo
Deaths 11
Cases 83,653
CFR 0.013%
The CFR for partially vaxxed is waaaay lower
Two possible reasons
-the vaccines are most effective immediately after being given (ie the first dose, waiting for the second)
-the young people currently undergoing the vaccine regimen are likely to be free of comorbidities (since they had to wait until after the high risk groups)
The hospitalisation numbers seem out of proportion in favour of the vaxxed
5000 (2.8%) visits in the unvaccinated group vs 700 (1.5%) in the fully vaccinated group
I wonder what the cause for the discrepancy deaths vs hospitalisations is?
Maybe the unvaccinated are more likely to acquire a detectable infection (regardless of symptoms) – remember the hospitalisations can be for any cause, not necessarily covid related. Could break your leg and incidentally test positive to covid
Again 631 (out of 83,653 cases) for the partially vaccinated is the lowest which again suggests to me that the vaccine is most effective immediately after injection, and wanes quickly
Now for the oldies, the numbers are much more stark
Unvaccinated >50yo
Deaths 318
Cases 4,891
CFR 6.5%
Vaccinated >50yo
Deaths 652
Cases 32,828
CFR 1.98%
Big difference in CFR – definitely worth being vaccinated if you are in this age group
Overall case numbers very low for both groups, which does suggest maybe the oldies aren't mingling as much as the young
Again, in the over 50s we somehow see the partially vaxxed with the lowest mortality of all, but the numbers are small and potentiall noisy
Partially vaccinated >50yo
Deaths 91
Cases 6303
CFR 1.44%
For me, the take home is
If you are over 50, you'd be an idiot to not be vaccinated
For young people, it is very equivocal – possibly no benefit to personal risk (may in fact increase risk due to risk of vaccination complications), but potentially there is a population benefit by reducing the number of overall infections
Interested to discuss